Solution Spotlight: Flowrox Success at Michigan Sugar
Flowrox has been a flow control industry leader for nearly 40 years, producing reliable and effective heavy-duty valves, pumps, pinch valves, and production systems. Flowrox products are known to hold up in the demanding production conditions that span across a wide range of industries including sugar production, mining, oil and gas, as well as chemical and waste water treatment plants, among many others. Experts at The Macomb Group have relied on high-quality, dependable Flowrox products for years to solve the unique challenges our clients face in a wide variety of industries, and the Flowrox solution at Michigan Sugar was no exception.
A sticky situation
Michigan Sugar, the third-largest sugar beet processor in the U.S., produces more than one billion pounds of sugar annually.
"Because they operate 24/7 for six to eight months out of the year, there's always a unique situation. The sugar season is brisk and runs three shifts with continuous operation for processing sugar beets. Holidays are ignored as the factory keeps processing all day and all night," Outside Sales Representative for The Macomb Group's Midland Division Dave Eischer explained.
On top of the short and very busy season that lasts from August to March or April, Michigan Sugar leaders face additional obstacles.
"Their systems are always changing," Eischer said. "What may have worked last year is now a problem this year because, when they process their beets, the sugar content is always different from year to year based on the soil and rain conditions. The sugar content may have been 18% or 18.5% last year, and then this year, it might be 15%, meaning there's more sand and more grit in the lines. Each year is something different."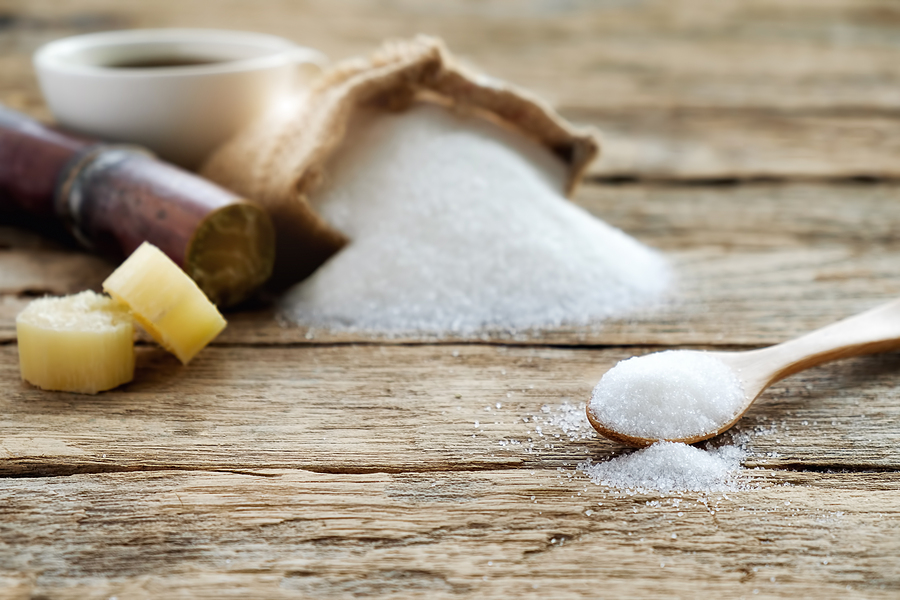 Because of changing conditions and Michigan Sugar's always-on nature during the sugar season, line failures can not only slow down production but can also be costly to repair.
"One of the processes involved using a hydra cell pump, which is a type of sulfate slurry diaphragm pump to move calcium — also called gypsum — operates at around 150 degrees Fahrenheit," Eischer explained. "This particular application helps dewater the pulp which helps reduce drying time. The plant was wearing out the stainless steel plates at a cost of $2,000 every six weeks or so."
The Flowrox solution
After reviewing the conditions at the Michigan Sugar plant, Eischer recommended trying a Flowrox Peristaltic hose pump. But it wasn't just any off-the-shelf product. In fact, all Flowrox products are engineered, so none are available in The Macomb Group eCommerce site stock. This solution for Michigan Sugar was custom.
"Flowrox has a questionnaire so as to get all of the details of the operation," Eischer said. "This questionnaire goes through all of the parameters, such as media, pressure, temperature, flow characteristics, hours of operation, and so on."
After carefully reviewing Eischer's completed questionnaire, Flowrox professionals recommended an LPP-1.5GM pump.
"This pump is ideal for heavy industrial duties," Eischer explained. "The LPP pumps are ideal for abrasive, corrosive, and viscous material such as this calcium slurry."
And it's perfect for the sugar beet pulp at Michigan Sugar.
"Only the hose is in contact with the media," Eischer said. "The operating principle of the LPP pump is based on the peristaltic effect: As the cylindrical rotor rotates along the hose, the process media gets pushed through the hose."
As the pump pushes media through and out of the hose, the length of hose behind the compression point opens back up, returning to its original open circle form. This creates suction at the pump inlet port where the process media enters the pump, pulling more of the media through. In turn, the medium fills the now-empty part of the hose behind the rotor, preventing reverse flow because of the way in which the rotor squeezes the hose. With limited contact with the hose, the sugar beet pulp also has significantly less opportunity to wear out other parts of the pump, reducing future high repair costs.
And a test
This pump was a wildly different approach than leaders at Michigan Sugar had ever taken before, and they were understandably nervous.
"Flowrox realized this and did this as a 90-day trial with Michigan Sugar paying a rental fee and the price of a new hose," Eischer said. "After three months of use in 2012, Michigan Sugar was very happy with the results and purchased it. We originally used the natural rubber hose and, over time, have changed to EPDM, giving them an even longer life."
Michigan Sugar leaders no longer have to replace the pump's metal plates every month and a half.
"This plant changed out one hose this year, which is tremendous," Eischer explained. "Michigan Sugar is now looking at purchasing another for a spare along with some smaller metering or dosing pumps."
The relationship continues: Eischer has worked with the Michigan Sugar team for more than 20 years, visiting the plants weekly, and has always been passionate about finding creative and effective solutions. In this case, quality Flowrox products will keep the company running — quite literally — 24/7 during the sugar season!
Eischer enjoys the evolving nature of the business and finding new ways to help his clients. What could a custom-engineered Flowrox solution do for your production? Call Eischer and his fellow experts at The Macomb Group at
888-756-4110
for assistance, and check out the many other solutions we offer on
The Macomb Group eCommerce site
! We'll get your business up and running with smart, custom solutions suited to your needs.