Aquatherm Was the Perfect Solution to This Weighty Problem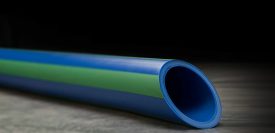 Troy Taylor, The Macomb Group Automation and Instrumentation Specialist, is always up for a challenge. So, when municipal utility Lansing Board of Water and Light (BWL) personnel sought a solution to a corroding manifold and pipe section at one of their facilities, Troy offered his services without hesitation.
The trouble was that there was no off-the-shelf manifold available to replace the deteriorating section at the BWL Wise Road plant — and a steel replacement would have taken a crane or multiple chain falls to lower into place.
Not only would this have been an extremely costly solution but another steel unit would've faced the same potential long-term corrosion issue — an inevitable consequence of mixing lime and soda ash with water to create a chemical reaction that softens the water.
The manifold was a part of a treatment system in which BWL employees pumped water through the piping to release flocculent trapped in filtration media during a backwash cycle.
Critical solution
With daily 10-million-gallon water throughput at the Wise Road facility, it was critical to secure a fast and effective solution. Macomb Salesperson Tim Seggerson suggested using Aquatherm polypropylene (PP-R) pipe, and Troy was asked to fabricate the manifold so the customer could install this one-off assembly.
From a rough sketch, Macomb Engineered Drawings Specialist Tom Schmidt produced a detailed drawing and a 3-D rendering for client approval. Then Troy got to work creating the manifold from 32 feet of Aquatherm Green pipe.
Green is the Aquatherm signature non-corroding PP-R product and is widely used in potable, food-grade, residential sprinkler, and chlorinated water applications. Engineered PP-R is one of the longest-lasting and most chemically inert piping materials in the world.
Plus, for the purposes of this particular challenge, it's only one-fifth the weight of steel. That meant Troy could pre-fabricate the assembly, then easily transport it so the customer could lift and install it at the plant … except for one problem.
In-field modifications
"Unfortunately, there was a miscommunication on the dimensions of the existing manifold, which we didn't discover until the day of installation, so we had to make in-field modifications to the unit with the help of the guys at the Lansing BWL," Troy says.
Making these changes on-site with steel piping would have been more difficult, but with Aquatherm, Lansing BWL personnel used lightweight McElroy pressurized heat fusion equipment — the PP-R welding equivalent — to complete the job.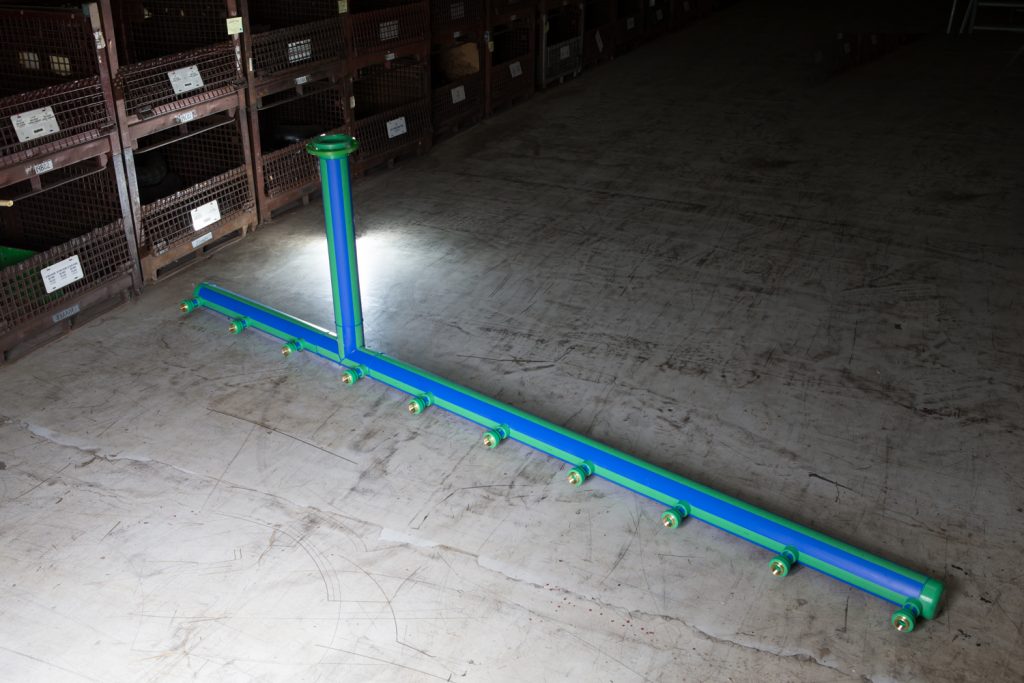 It was the perfect solution: Aquatherm is guaranteed to last at least 60 years. And it has the advantage of being not only high-performance and long-lasting but also an environmentally friendly range of pipe and fittings.