Get Quick and Easy Contact with Valve Automation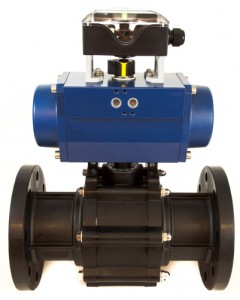 In February, we introduced a couple of new communications features in our systems. It's now even easier to submit inquiries and contact the experts in The Macomb Group's Automated Valve Division.
Need to send a request for quotation (RFQ) or question? Send your inquiry by email to:
automatedvalves@macombgroup.com
Your message goes into a central email location, visible to our entire Automated Valve team. Your message will be claimed and responded to in a timely fashion.
Need to talk to someone? Call our direct number:
888-756-4110 Ext. 6100
When you dial this direct extension, your call rings multiple phones to access the entire Automated Valve Division. One of our team members will be available to assist you.

About Chuck: Chuck has been a PVF industry icon for over 42 dog years. He has never been one to lie down on the job — he has done everything from fetching will call orders to chasing down trucks to make sure his deliveries are on time. So, remember: If you've got a problem and you're feeling stuck, don't get discouraged, you can always ask Chuck!